Impact of Television Public Service Massages on Viewers of Lahore: A Case of COVID-19
Keywords:
PSM, covid-19, television, impact
Abstract
The current study has investigated the impact of television public service messages (PSM) on viewers of Lahore during covid-19. The present research was focused on viewers' behavior, their comprehensive knowledge about covid-19, and how well they have adopted precautionary measures to prevent themselves from covid-19. This study was aimed to examine how TV Covid-19 PSM affected the viewers of Lahore, how well they have educated the viewers about the contagious virus covid-19 and created awareness among them to protect from covid-19. By using survey method and questionnaire as tool of data collection, the data was collected from 450 respondents from 9 towns of Lahore (50 from each town) to find out how effectively TV PSM has impacted the viewers in changing their behavior, creating awareness, educating people as well as adopting the precautionary measures to prevent the spread of Covid-19. The study concluded that TV public service messages positively contributed in raising awareness and educating people about the precautionary measure of Covid-19 in Pakistan.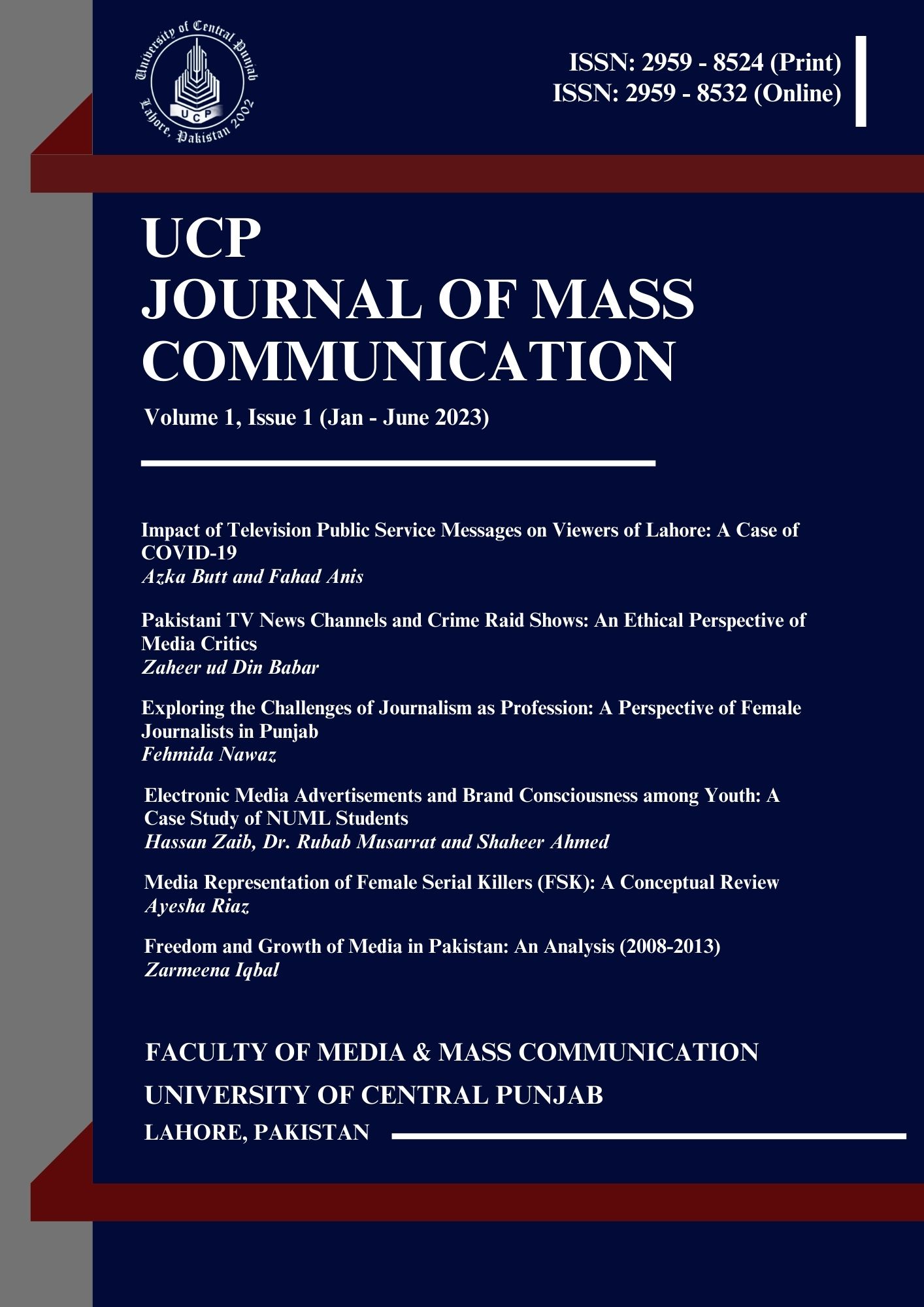 Downloads