Exploring the Challenges of Journalism as Profession: A Perspective of Female Journalists in Punjab
Keywords:
journalism, punjab, journalistic challenges, profession, female journalists
Abstract
This research paper explored the challenges and difficulties that female journalists in Punjab experience during their news-casting profession. Previously, research has been conducted on the difficulties that female journalists face in the profession, as well as their positions in newsrooms, media students' perceptions, and the nature of the job. Since the first female journalist entered the media, the current status of women has been a topic of discussion in a number of countries. However, the picture of women's conditions looks the same in both earlier and later studies. In order to reveal the true picture, the goal of this study is to gain access to the perceptions and attitudes of female journalist. Through in-depth interviews of female journalists, it is found that, despite the challenges of journalism, they are enthusiastic about making it their career. Female journalists were viewed as less responsive, non-serious, unnecessarily lamenting feminism, non-competitive, reluctant, etc., by both male and female editors.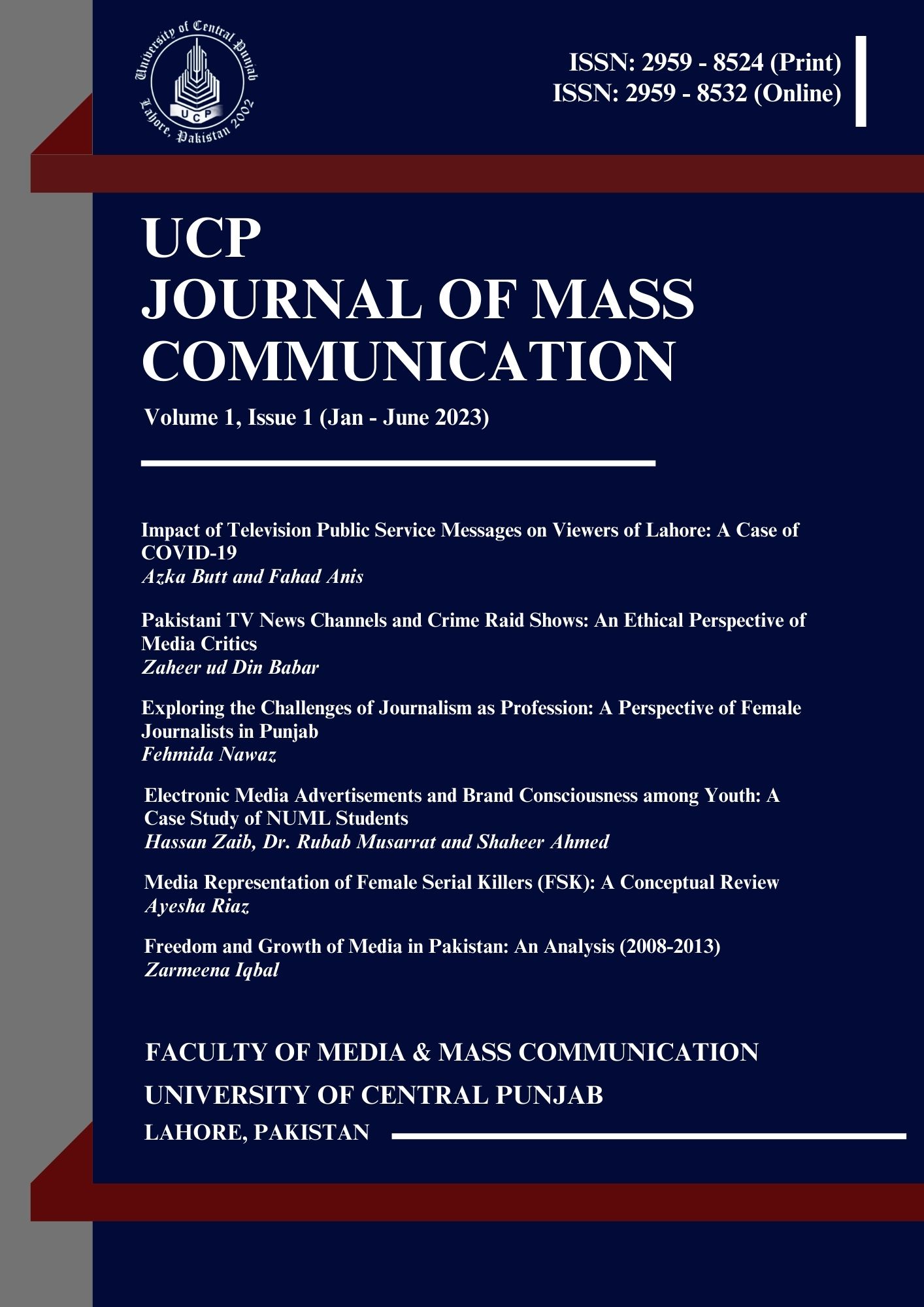 Downloads
License
Copyright (c) 2023 UCP Journal of Mass Communication
This work is licensed under a Creative Commons Attribution-NonCommercial 4.0 International License.