Media Representation of Female Serial Killers (FSK): A Conceptual review
Keywords:
Serial Killer, Gender role, attention, Commited, FSK, Evidence
Abstract
Like male serial killers, Female serial killers (FSK) are the killers who have committed three murders in the last 30 days. Usually, the concept of FSK seems a bit vague as it does not suit the gender role of females in society. Yet, some evidence supports this claim that women serial killers exist but are not given equal amounts of attention as their opposite gender. This conceptual paper discusses Female Serial killers (FSK), their media coverage, and how they differ from Male serial killers (MSK).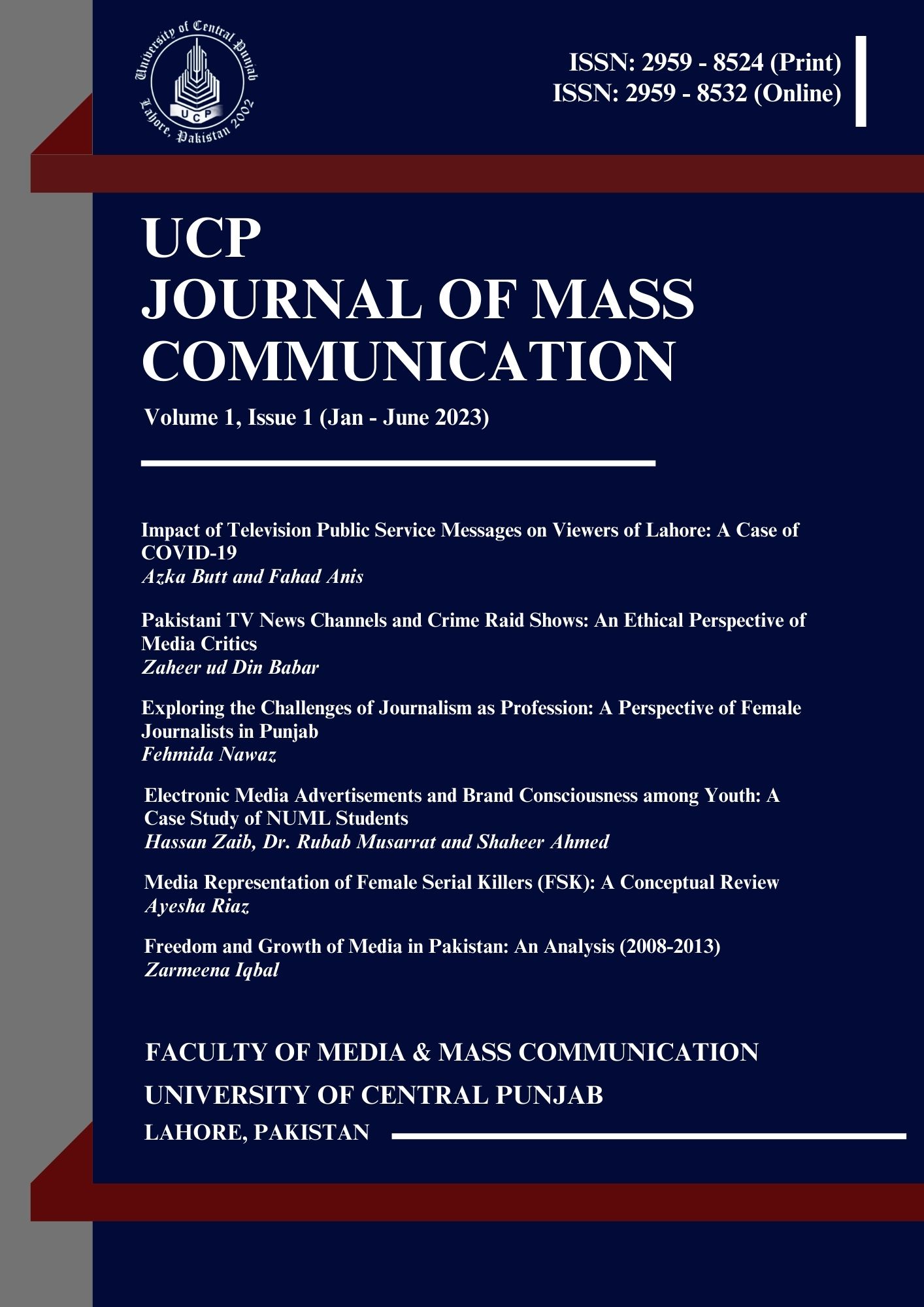 Downloads