Electronic Media Advertisements and Brand Consciousness among Youth: A Case Study of NUML Students
Keywords:
Electronic media, Advertisement, Brand Consciousness, Youth, Students, Television
Abstract
This research study is aimed at exploring the way advertisements that are being broadcasted on electronic media and their impacts on creating brand consciousness among the youth. Advertisements and promotion have been the sole for brand awareness and consciousness among the youth.  400 Students were included as a sample from the National University of Modern Languages (NUML), Lahore Campus (age ranging between 18 to 24 years) enrolled in different programs of NUML. The findings of the study showed that there is a significant influence of electronic media advertisements on the level of brand consciousness among youth and also Youth belonging to high family income is more brand conscious as compared to youth belonging to low family income. While brand consciousness levels among students of different genders do not significantly differ from each other. This study concludes that there has been an increase in social mobility people are becoming highly brand conscious.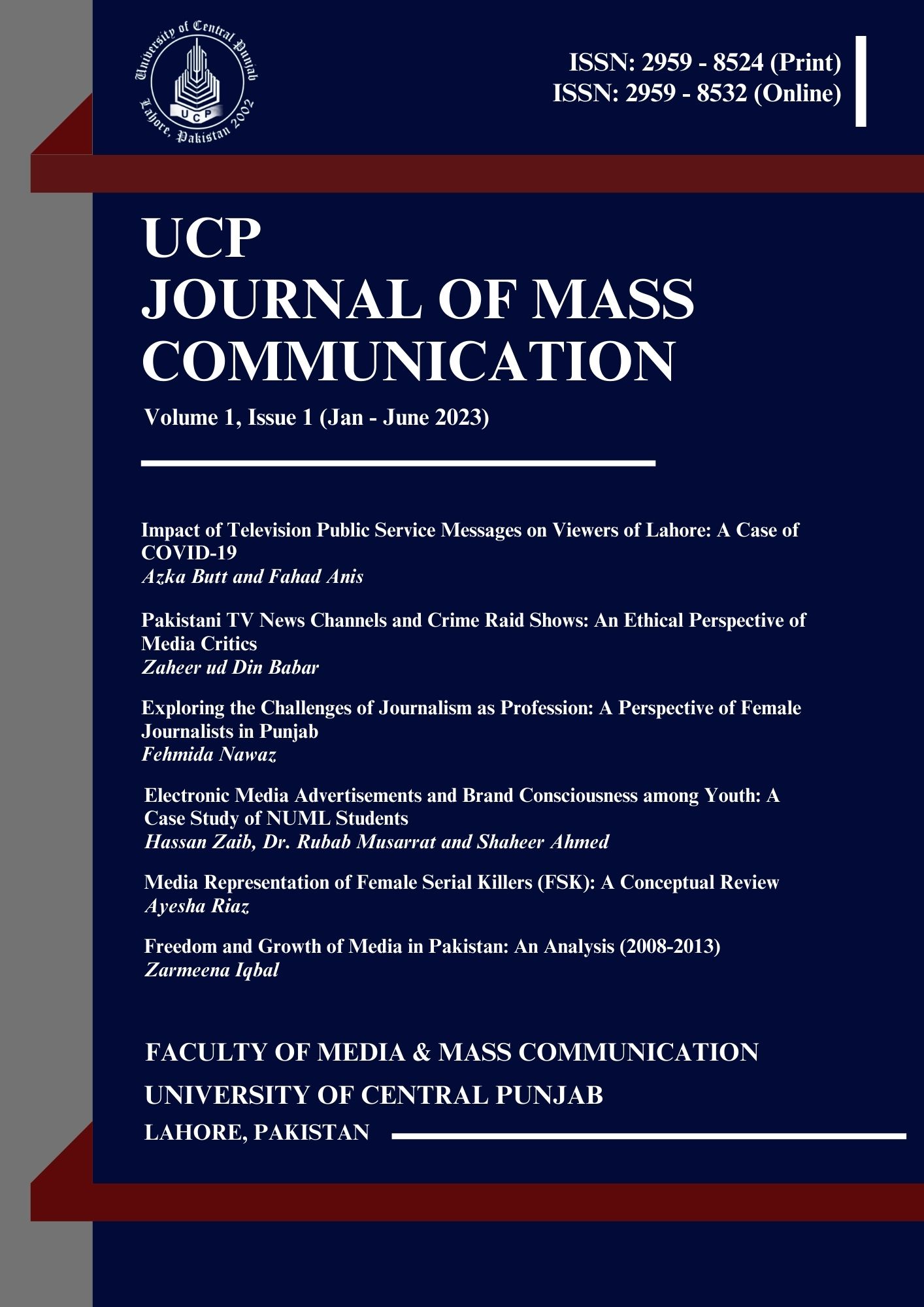 Downloads