Pakistani TV News Channels and Crime Raid Shows: An Ethical Perspective of Media Critics
Keywords:
Aggression, crime, violence, fear, ethical values, media laws, crime raid shows
Abstract
While broadcasting crime content, media ought to play an objective role acknowledging its responsibility towards society but there arises a critical question of ethical inferences for intensive media presentation's style of crime. Henceforth, this study was focused on examining the crime raid shows being broadcasted on various TV news channels of Pakistan in the reflection of ethical perspective of media critics. Main objective of this research study was to investigate how common masses thought of these projects and its variation content whether helped to spread awareness about crime or just to deliver sensations of fear among them. Population for the study was comprised of Multan residents and a sample of 480 respondents had been selected using purposive sampling.  However, sampling frame of the study included age, education level, gender and the area they belonged to in Multan. An example of 50 media analysts for example media academicians just as experts (25-each), was also selected using convenience sampling for conducting intensive interviews. Findings of the study evidently showed that extensive usages of sensationalized media formats while reporting crime events for example. sexual or malicious delivered sensations of dread in watchers rather advising them.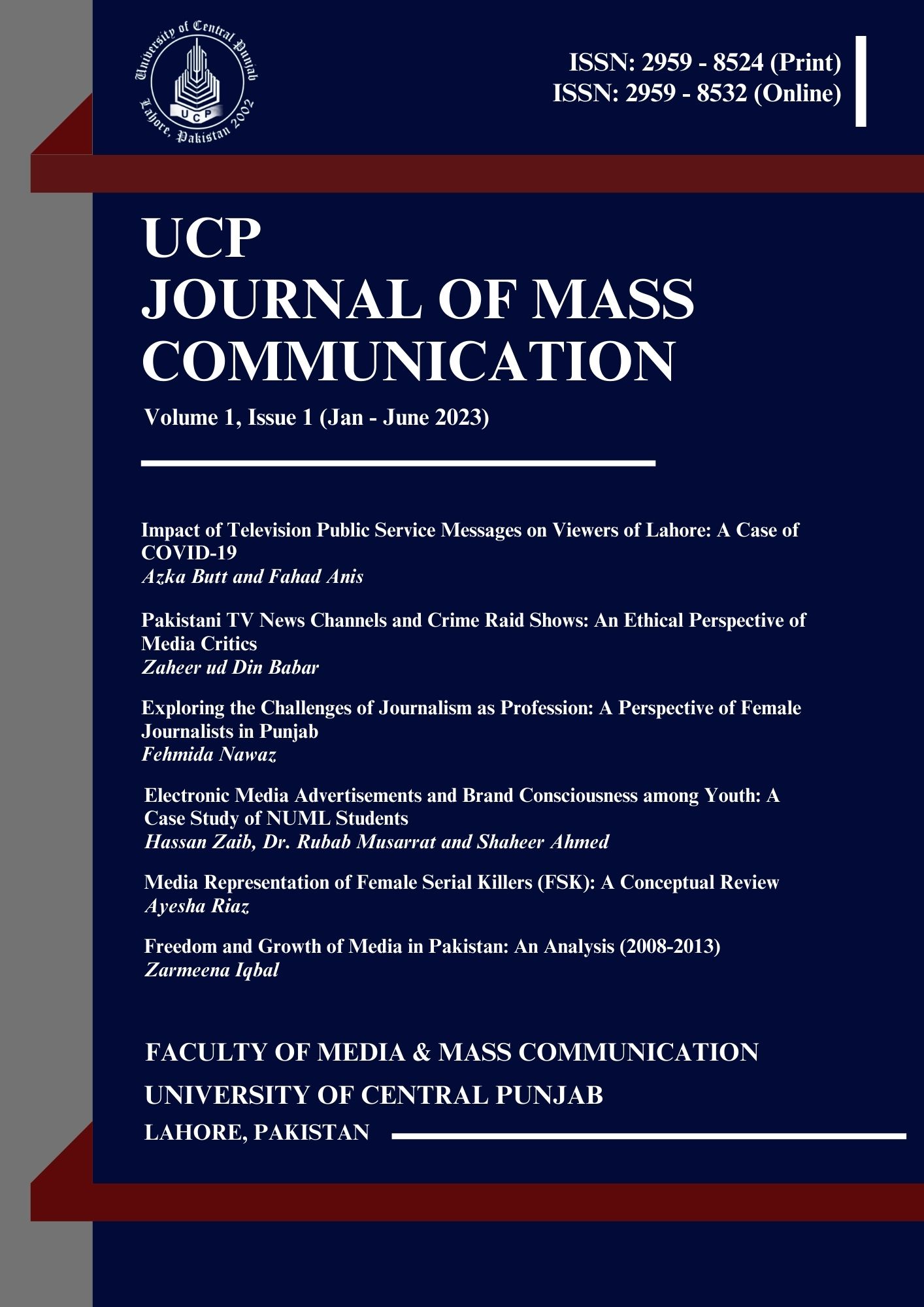 Downloads